The delegation of the Consulate General of India in Shanghai visited Nanjing Medical University on July 10, 2019. Comprising of Culture Consul Mr. Arun Kumar Panwar, Business Consul Mr. Aravind J. and Interpreter Ms. Ren Xuyuan, the delegation were received by Wang Lin, Vice President of Nanjing Medical University, and directors from the Department of International Cooperation & Exchanges and the School of International Education.
Vice President Wang Lin extended his warm welcome to the delegation and introduced the development of NMU and the education of overseas students (including Indian students). Recognizing the efforts made by NMU in deepening exchanges between China and India, Consul Mr. Arun Kumar Panwar showed great determination to promote cultural exchange, language training, medical education, scientific cooperation between Indian universities and NMU.
After the meeting, the delegation held a sincere talk with Indian students studying at NMU.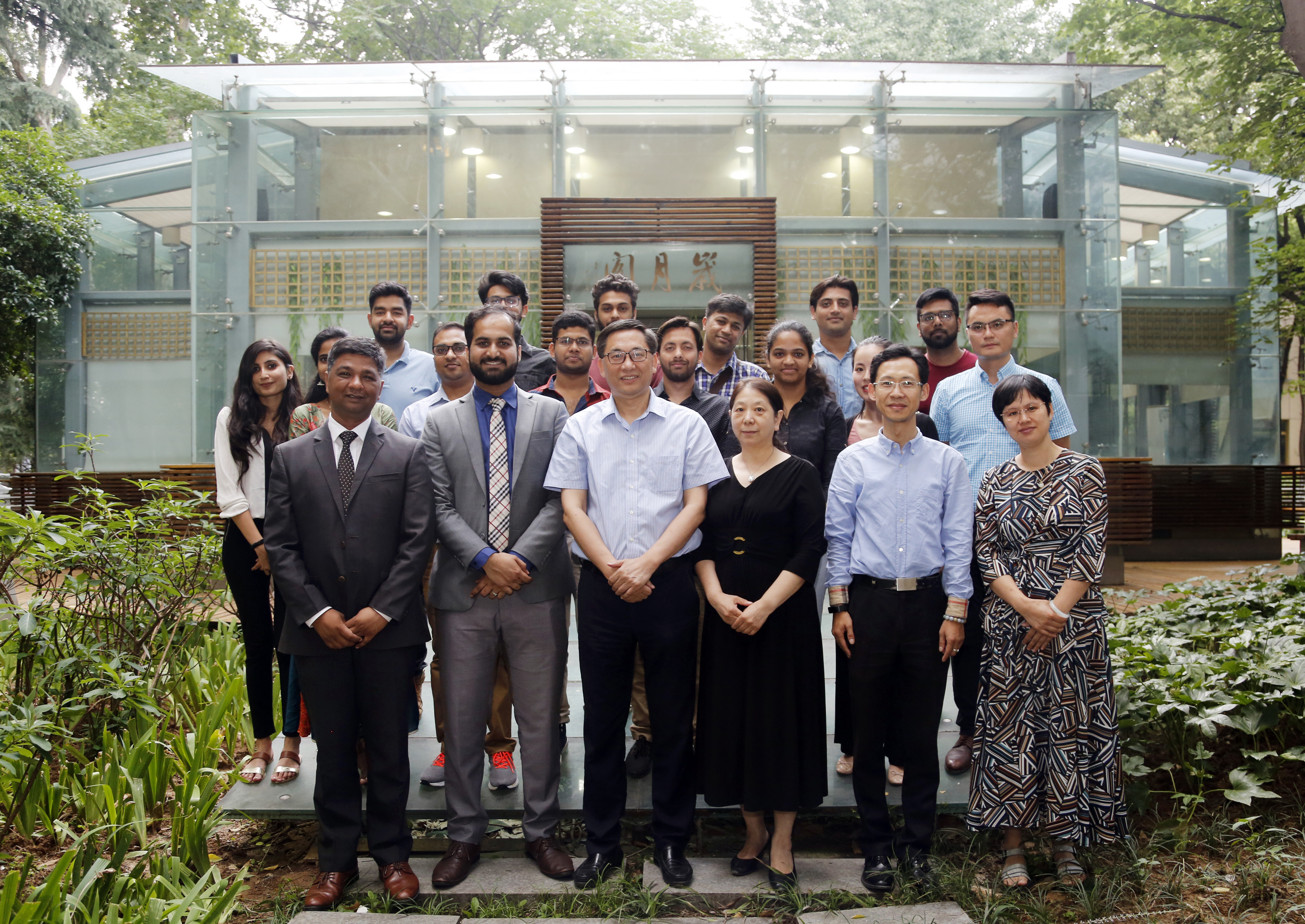 (Reported by: Wang Jialin Edited by: Zheng Yu, Wang Hai Photographed by: Zeng Xia Translated by: Wei Miao
Proofread by: Cao Yongke)