NMU is one of the first medical schools and a high-level university jointly built by the China Ministry of Education, China National Health Commission and Jiangsu Provincial People's Government. Founded in 1934, it was named Jiangsu Institute of Medical Administration. In 1957, it was relocated from Zhenjiang to Nanjing and renamed Nanjing Medical College. In 1962, it was listed as one of the first batch of six-year-term medical colleges and universities in China. In 1981, it was approved as one of the doctoral and master degree conferring units in China. In 1993, it was renamed Nanjing Medical University.

NMU has 19 schools (including Kangda College) and 15 comprehensive and specialized affiliated hospitals that offer clinical residency training. Currently, there are more than 1,800 faculty members in the main campus, including 986 full-time faculties. There are 313 full professors, 268 associate professors, 759 Ph.D. supervisors, and 2,477 master supervisors; 5 academicians from CAE/CAS (including 3 academicians double-appointed by both CAE and CAS), 1 foreign academician of the USA National Academy of Medicine, 8 listed members of China National Hundred and Thousand Talents Project, 10 laureates of the NSFC Distinguished Youth Scholars, 16 laureates of the NSFC Excellent Youth Scholars, 1 China National Teaching Master, 1 China National Excellent Teacher, 1 China National Model Teacher, 3 "China National Teaching Teams" and 1 Ministry of Education "Innovation Team".
The university has 8 Level-1-discipline doctoral conferring programs (biology, basic medicine, clinical medicine, stomatology, public health and preventive medicine, pharmacy, medical technology, nursing), 54 Level-2-discipline doctoral conferring programs, 4 interdisciplinary doctoral degree conferring programs (humanities medicine, health policy and management, clinical medical engineering, reproductive medicine); 11 Level-1-discipline master degree conferring programs, 65 Level-2-discipline master degree conferring programs; 6 post-doctoral research stations, with degree authorization covering 7 subject categories of medicine, science, engineering, management, law, education, and literature, etc.; 3 national key disciplines, 1 national key cultivation discipline, 29 national key clinical specialties, 6 advantageous university disciplines in Jiangsu Province (Phase III), 2 key disciplines in Jiangsu Province, and 3 key cultivation disciplines in Jiangsu Province. In the 4th round of national discipline evaluation, the Public Health and Preventive Medicine of NMU was rated A+ among 54 participating universities across China. Nine disciplines, including Clinical Medicine, Molecular Biology and Genetics, Biology and Biochemistry, Neuroscience and Behavior, Pharmacology and Toxicology, Immunology, Social Sciences, Chemistry, and Materials Science, rank Top 1% in the global ESI ranking. Among them, Clinical Medicine, Pharmacology and Toxicology, rank Top 1‰ in the global ESI ranking.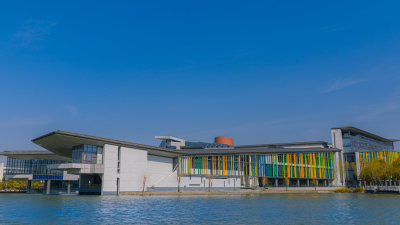 There are 25 undergraduate majors, 1 nine-year bachelor+master+doctoral degree program, and 3 "5+3" integrated bachelor+master degree programs. At present, NMU maintains a total number of students of over 18,000; it has formed a comprehensive, multi-level education system ranging from undergraduates, postgraduates to post-doc, from full-time education to continuing education and international student education.
NMU currently has 1 state key laboratory, 1 state-level international joint research center, 1 provincial and ministerial collaborative innovation center, 3 ministerial key laboratories, 23 provincial key laboratories (engineering centers), and 2 provincial collaborative innovation centers. It's the home to the China's first-class Medical Simulation Center (MSC) and independent learning center, as well as domestically well-known and Jiangsu first-class medical animal experiment base; NMU is also the home to the Jiangsu Research Institute of Health, the only provincial health policy think tank in Jiangsu Province, and the Jiangsu Institute of Translational Medicine, the only translational medicine research institution Jiangsu Province.
Since the initiation of "Thirteenth Five-Year Plan", NMU has been gearing up its scientific research level and undertaking nearly 100 major national scientific research projects such as 973, 863, national key research and development program (project), major projects of the National Natural Science Foundation of China, and innovation research cluster projects. NMU is also the winner unit of 5 national achievement awards, including the National Natural Science Award; it output an accumulation of over 16,950 SCI publication as the corresponding author unit, with paper volume and the average impact factor (IF) increasing year by year. NMU also has its capacity for undertaking state-level projects continuously strengthening, with the number of undertaken projects ranking first among independent medical universities for 6 consecutive years. NMU has been honored the "Advanced University in Science and Technology in Jiangsu Province" for many years in a roll.
The university has established 5 state-level high-class courses, 4 state-level high quality resource sharing courses, 3 state-level high quality video open courses, 12 state-level first-class undergraduate courses; obtained approval for 18 state-level first-class undergraduate programs, 1 provincial first-class undergraduate program, 5 state-level featured specialty programs, 5 provincial featured specialty programs, 4 provincial branded programs, and 2 state-level bilingual teaching demonstration courses; 2 completed national experimental teaching demonstration centers, 1 national virtual simulation experimental teaching center, 12 provincial experimental teaching demonstration centers, 19 teaching laboratories jointly sponsored by the central and local fiscal budgets, 1 national talent training model innovation experimental zone, 1 national clinical teaching and training demonstration center; since opening of the "Twelfth Five-Year Plan", NMU edited more than 30 key textbooks at or above the provincial level. It has passed the clinical medicine certification organized by China Ministry of Education and obtained the longest certification validity period of 8 years. Its enrollment and employment work has been well received by all walks of life, with the student employment rate at over 95%; it was rated as "Advanced Collective of College Graduates' Employment in Jiangsu Province" for many times.
NMU has Jiangning Campus, Wutai Campus, and Kangda College Lianyungang Campus. Located in the Jiangning University Town of Nanjing, Jiangning Campus covers an area of 1,300 mu and is the home base of administration, teaching and academic research activities. Located at the southern foot of Mount Wutai in Gulou District, Nanjing City, The Wutai Campus covers an area of 120 mu and serves as the clinical teaching and research center. NMU has a rich collection of books and documents, with more than 10 million Chinese (foreign) paper books, e-books, and full-text e-journals. It is the medical library of Jiangsu Province and the medical literature center of the university literature support system. The university has founded 11 academic journals.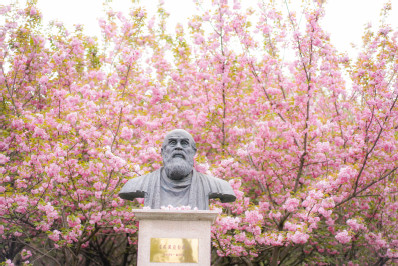 In recent years, NMU has carried out extensive foreign exchange activities and actively established various forms of contact and cooperation with higher education institutions inside and outside China. It has entered into bilateral cooperation and academic exchange relationship with medical schools or scientific research institutions from the United States, Canada, Australia, Sweden, Japan, Taiwan, Hong Kong, and other countries and regions. In 2002, NMU resumed enrolling international students and students from China Hong Kong, China Macau and China Taiwan. Currently, there are more than 1,000 international students and students from Hong Kong, Macau and Taiwan studying in NMU.
Since the opening "Thirteenth Five-Year Plan", all faculties, students, and medical staff of NMU, being united as one, concerted in actions, dare in innovation, brave in pioneering, strive to build NMU into an internationally renowned high-level research medical university with distinctive features.
(Updated in June 2021)