CURRICULUM VITAE
Wu Qiang
1. Personal Information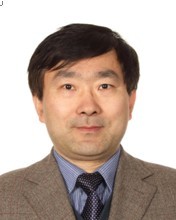 Title/Position: Chief Physician, Professor, head of department of Gynecologic Oncology, Jiangsu Cancer Hospital
Correspondence Address: No.42 Baiziting, Nanjing, Jiangsu, China, 210009
Telephone: 025-83284670
Fax: 025-83284670
E-mail: qiangw88@126.com
2. Education
Xuzhou Medical college,

Jiangsu

, China

Shandong Medical University, S

handong, China
3. Research Interests
Wu Qiang has clinic work and research experiences on gynecologic oncology for 29 years from 1984. He has reported 77 research papers on gynecology. In recent years, his research has focused on the gynecologic oncology and cervical carcinoma in particular. He does about 250 cases of gynecologic carcinoma operation in many hospitals (including Jiangsu Cancer Hospital
)annually. His research objective is clinical study of cervical carcinoma、ovarian cancer and vulval cancer etc.. He has obtained fund subsidy on gynecologic oncology for 5 times from Jiangsu Science and Technology Department and Jiangsu Health Department since 2002. In addition, he is a clinical research PI in Jiangsu province about GlaxoSmithKline's and Roche's ovarian cancer international multicenter clinical research.
4. Selected Publications
1)
Jing Ni,Yang Ye,Fang Teng,and Qiang Wu*. Interleukin 10 Polymorphisms and Cervical Cancer Risk A Meta-Analysis. Int J Gynecol Cancer 2013;23: 126-133
2)
RONG Hui,WU Qiang*.The status and function of chemotherapy on endometrial carcinoma. Chinese Clinical Oncology. 2012,17(1):89-92
3)
Yi-Bing Zhao*, Jin-Hua Wang, Xiao-Xiang Chen, Yu-Zhong Wu, Qiang Wu*. Values of Three Different Preoperative Regimens in Comprehensive Treatment For Young Patients with Stage Ib2 Cervical Cancer.Asian Pacific J Cancer Prev,2012,13, 1487-9
4)
Qiang Wu*, Yuzhong Wu, Zhihua Sun, Yibing Zhao, Henghua Shao, Junwei Qu. Clinical study about endoscopic inguinal lymphadenectomy for patients with vulvar carcinoma.Chinese-German J Clin Oncol,2012, 11(6):349-52
5)
WU Qiang*, WU Yuzhong, SUN Zhihua, SHAO Henghua, ZHAO Yibing, QU Junwei. Clinical study on laparoscopic inguinal lymphadenectomy for vulvar carcinoma Chinese Clinical Oncology,2011,16(10):909-11
6)
Zhao Yan, Sun Zhihua, Wu Qiang*, Xu fei, Shen Jiehong. Expressions of Nanog and Oct4 in cervical cancer tissues and their clinical significance. Chin J Cancer Prev Treat. 2011,18(16):1243-6
7)
Y Zhao, J Wang, X Chen, Q Wu*. Significance of Mutation in the D-loop Regionin Cervical Cancer.
West Indian Med J, 2010; 59 (3): 291-4
8)
Deng Fei , Wu Qiang* Clinical value of ovarian transposition in cervical cancer women undergoing radical hysterectomy. Jiangsu Med J , 2010,36(18): 2128-2130
9)
Zhao yi-bing*, Wang jin-hua, Chen xiao-xiang, Wu qiang*. Mutations in the D-loop Region of mitochondrial DNA in Cervical Cancer and its influence on reactive oxygen species and cell cycle. China Oncology. 2010,20(11):832-6
10)
XU Fei, WU Qiang*, SUN Zhihua, Shen Jiehong ,Zhao Yan. Expression and relationship of Ezrin and CD44V6 in cervical carcinoma. Jiangsu Med J,2010, 36( 21) : 2494-6
11)
HUANG Xiao-hao,SUN Zhi-hua,WU Qiang* The effect of triptolide on proliferation and apoptosis signal transduction pathway-PI3K/PKB in human endometrial carcinoma cell line. Acta Univ Med Nanjing, 2010,30(07): 910-913
12)
Shen Jiehong, Wu Qiang*, Sun Zhihua, Xu Fei, Zhao Yan. Expression and relationship of aquaporin-1 and vascular endothelial growth factor in cervical cancer. J of Wannan Medical University. 2010; 29 ( 5):339-41
5. Scholarly and Professional Activities
1)
Chairman of The Committee of obstetrics and Gynecology of Jiangsu medical association
2)
Standing committee member of The Committee of Gynecologic Oncology of Chinese Anti-Cancer Association
3)
Committee member of The Committee of Gynecologic Oncology of Chinese Medical Association