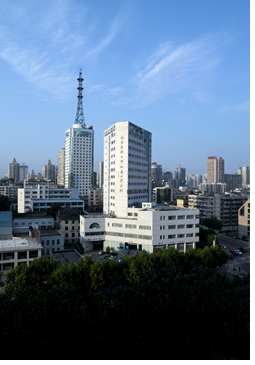 Jiangsu Provincial Stomatological Hospital is the first Level Three Grade A stomatological hospital in Jiangsu. It is also known as School of Stomatology and Affiliated Stomatological Hospital of Nanjing Medical University and has a stomatology research institute that is capable of high grade research. The hospital applies the three-in-one management mode (hospital, medical school, and research institute) and is a center of stomatological treatment, education, research, disease prevention and training in Jiangsu. In 2011, its stomatology discipline was recognized as a provincial level dominant discipline, which is only one in the field of stomatology in Jiangsu. At the same time, 3 specialties of the hospital entered into the national key clinical specialties development program and 1 specialty became the key medical discipline of Jiangsu Province.

There are nearly 500 staff members in the hospital and 70% doctors of stomatological medicine (SMDs) of the province work here. There are more than 80 experts having senior professional titles and 50 supervisors of doctoral and master students. Over 20 experts have part-time profession appointments with associations and societies such as China Medical Association and their positions include vice president, executive director, vice chairman, and standing committee member etc. Near 30 experts got honorary titles such as Expert Enjoying State Council Special Allowance, Middle-Aged and Young Expert of Outstanding Contribution of Jiangsu, Jiangsu 333 Program Talent, Excellent Medical Talent of Jiangsu, Leading Medical Talent of Jiangsu, and Talent of Jiangsu Six Talent Peaks.

The hospital owns the only postdoctoral center for stomatological research in Jiangsu and it is the only hospital in Jiangsu that offers doctoral program in stomatological medicine. 80% stomatologists, directors, senior dentists, and leading researchers of stomatological medical institutions in Jiangsu are graduates from this hospital. Professor Wang Cunyu, an outstanding alumnus of ours, was recently elected to membership in the Institute of Medicine (IOM) of the National Academies in the US. He is the first mainland China member of the Institute in the last 30 years. The hospital is equipped with the advanced KaVo dental simulation lab. Since the start of the Eleven Five-Year Plan period, the hospital has carried out more than 160 research projects of various levels and categories and its researchers have published over 1,000 academic papers including 83 SCI papers and 19 inventions have been patented. In the recent 10 years, the hospital has won more than 50 awards of research achievement, such as National S&T Progress Second Class Award and Jiangsu S&T Progress Second Class Award. The hospital operates two China S&T core journals – Stomatology and Oral Biomedicine.

The departments of operative dentistry and endodontology, oral and maxillofacial surgery, and dental prosthetics of the hospital are national key clinical specialties. Its departments of oral medicine, dental prosthetics, orthodontics, and oral and maxillofacial surgery are Jiangsu key clinical specialties. The hospital is one of the first in China that put forward the medical service concept of "three minutes before diagnosis" and got positive comments from the Ministry of Health.

Committed to the patient-centered service and the motto of "Dedication, Sincerity, Excellence", the hospital focuses on good management and first-class talents, develops international cooperation and exchange, and tries to become as early as possible a first class modern stomatological hospital in China with international fame.