In the National Poverty Alleviation Summary and Commendation Conference held on February 25, Zang Bao, the director of studies of the Thoracic Surgery Department of the Affiliated Huai'an No.1 People's Hospital, along with Wang Huihui, the clerk staff and associate chief physician from the Obstetrician Department of the NMU Affiliated Changzhou Maternal and Child Health Care Hospital, were conferred the title of "National Advanced Individual in Poverty Alleviation". Commendation Conference also honored other advanced individuals and units in the national poverty alleviation.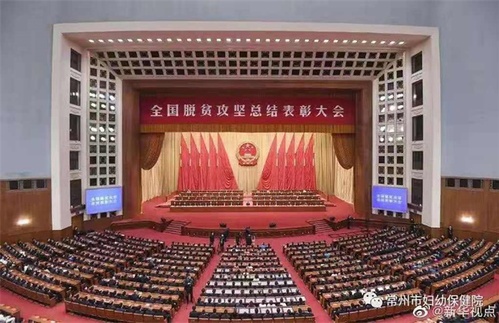 During servicing as a medical aid to Xinjiang, Zang Bao treated over 1,000 patients in outpatients department, performed over 100 surgical operations and assisted over 20 level III & IV, novel and non-invasive procedures. Zang Bao also offers hand-on training to 2 fellow doctors and authored 5 blank-filling technologies when he worked in the 7th Division Hospital Thoracic Surgery Department of Xinjiang Production and Construction Corps. Particularly, he conducted the laparoscopic thoracoscopy combined with radical resection of esophageal carcinoma, CT-guided puncture positioning of small pulmonary nodules and other procedures. These procedures greatly improves the brand influence of Thoracic Surgery Department such that the staff and general public could have local access to the expert-level diagnosis and treatment, effectively alleviating the medical burdens on patients.
Being one of the 3rd batch of talents seconded by Jiangsu to Qinghai Province, Wang Huihui came to serve as the Vice President of Hospital of TCM in Gonghe County of Hainan Tibetan Autonomous Prefecture, Qinghai Province in March 2018. During this period, he wholehearted stayed and worked in Qinghai-Tibet Plateau, contributing all he could to Gonghe County. He bore into his heart the glorious mission of "Service in Qinghai Province, benefits to the local people". He overcame plateau hypoxia and other challenges, faithfully fulfilled his duties and win with his real actions high acceptance among local people and party organizations.